Our Sales staff is dedicated to bringing you the best value and best service anywhere. They are trained professionals who can address many technical and operational questions and help you select the right product for your needs. Our satellite product owners enjoy 24×7 Technical and Customer Support through Toll-free numbers on many of the services we offer, even from their satellite phones.
410 Central Avenue
Butner, NC 27509
Preferred Communications does not sell, disclose or otherwise make available personal information to third parties. We use a credit card processing company to bill purchasers of goods and services from the Site, and depending upon the goods and services being ordered and where they are being shipped, we may also use outside suppliers and/or delivery companies to assist us in fulfilling and delivering orders. We share with them the information necessary to enable such card processing, fulfillment, and delivery of goods (i.e. name, address, and as appropriate, payment information).
Equipment purchased as new that is returned to Preferred Communications within 30 days of the original sale and found to be unused, in good condition, and in the original packaging will be accepted for return with a 20% restocking fee. All returns must have prior authorization in writing or by email from Preferred Communications and will not be accepted otherwise. Pre-paid airtime cards that have already been activated are non-refundable. Shipping fees and any activation and/or service fees will not be refunded.
All shipping is paid by the customer unless otherwise specified. Preferred Communications standard shipping method is United Parcel Service (UPS). We can ship on our UPS account or yours. We ship Ground, 3-day, 2-day and Overnight to best meet your delivery needs. Alternate shipping methods are available. International customers are responsible for any duties, taxes, etc. charged to obtain entry into their country. Any shipping damage must be claimed immediately to the courier and to us. Returns must be authorized.
We accept all major credit cards. Complete credit card billing information will need to be provided, including but not limited to, complete billing address, complete name on card, security code, etc. Due to increasing fees charged by banks for credit card transactions, all credit card orders may be subject to a 4% administrative processing fee.
Policy on Non-Refunable Items
There will be no refund for any equipment that is purchased as used or that is custom ordered. All used equipment is sold as-is, and all sales of used equipment are final. There will be no refund for any new or used equipment purchased as part of an exchange involving a previously returned item. 
Preferred Communications charges sales tax on all equipment shipments to North Carolina, Maryland, and Virginia destinations. Preferred Communications accepts reseller certificates only if they are submitted prior to purchasing the product. To submit your Reseller Certificate to Preferred Communications, please contact us for further details.
Refused or undeliverable shipments will be subject to a restocking fee of 20% in addition to applicable shipping, transaction and insurance fees.
All Returned Checks for Non-Sufficient Funds (NSF) are subject to a $50.00 Returned Check Fee.
Wire Transfer/Electronic Payments
We require that All international orders be paid in advance (prior to shipping) via Wire Transfer. Please note that there is a $15.00 Wire Transfer Fee for all international wire transfers. Domestic ACH (Automated Clearing House) payments are accepted with no additional fees. Contact us for wire transfer / electronic payment instructions. 
Preferred Communications reserves the right to add a monthly late fee of 1.5% or $25.00 (whichever is greater) on any account over five (5) days past due.
Preferred Communications honors all manufacturers' warranties, and will assist you in processing warranty claims, however all sales of equipment by Preferred Communications are subject to the Equipment Return Policy defined above. Refer to manufacturer's warranty information provided with the product for all terms and conditions. Preferred Communications guarantees that any new product purchased shall be in good working order and conform to the manufacturer's specifications. If the product is returned for warranty work but upon inspection it is determined repairs are necessary due to damage unrelated to warranty items including but not limited to your misuse, negligence or deliberate acts you shall be liable for all repairs costs including a $150.00 inspection fee. Used equipment warranties vary on a case by case basis depending on if there is remaining original warranty or a Preferred Communications used equipment warranty available.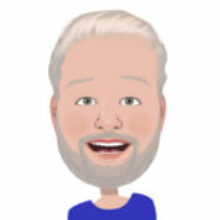 Michael Hill, President/CEO
michael.hill@satstar.com
As a career entrepreneur, Michael has over 35 years experience and classic style ("old") customer service and creative marketing. "I acquired Preferred Communications, because it already had what I consider the three most important elements – talented and dedicated staff, an excellent selection of exceptional products, and a top quality customer base. We remain committed to upholding the traditions and performance created by the founder Bob Meeker."
Carlyn Davis, Chief Operating Officer
Carlyn joined Preferred Communications in 1999 after moving to North Carolina in 1997. She currently oversees the day to day operations of the company, including order management, logistics, customer service and finance. She specializes in satellite communications product sales and service, including Iridium and MSAT satellite 2-way radios. Carlyn has a worldwide customer base although her primary focus is on local, state and federal government agencies, public utilities and healthcare facilities. When not at work Carlyn enjoys listening to music, reading, camping and cruising around on her Harley Davidson motorcycle. She also enjoys going to the beach or mountains whenever possible and working on her farm.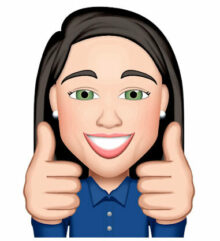 Camille Parrish- Raplee, Customer Service Specialist
I'm Camille, I came to Preferred Communications recently. I was in the medical field and teaching prior. I love meeting new people and helping others.  I enjoy spending time with family outside of work.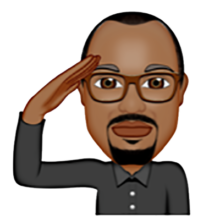 Michael Headspeth, Senior Sales Engineer
Michael has been with the company since 2011. He served 21 years in U.S. Army. While he was in the military he worked in the electronics and communications field.  As the military became more digitalized, he became more involved in the IT field by performing hardware and software support to client users and installing LAN system as the organizational automation supervisor. Once retired from the military he worked as a contractor for Solectron as a Electronic Technician III, then 4 years with IBM/AT&T at the (NOC) Network Operation Center as a Network Analyst. He is now currently working as an Senior Sales Engineer.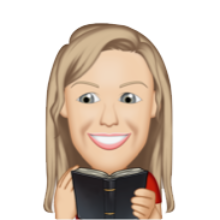 Becky Hannert, Director of Business Development
With many years of marketing  and management in a variety of fields,  Becky loves helping customers find the right solution to fit their needs and their budget.  During her off hours you'll find Becky reading, working on art projects or as a volunteer for the Veteran's charity The Joel Fund.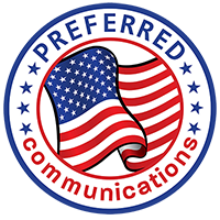 Preferred Communications
The company began back in 1994 by Bob Meeker. The learning curve was steep and finding capable people to be an integral and productive part of the company "family" was a journey and learning experience.  We found the best team of people ever. Our customers appreciate doing business with us because of the way we conduct business much more than for the products we sell. We would welcome the opportunity to work with you too. Please give us a call to learn for yourself why you might consider our products and services.