Solutions that are reliable,
easy to use and comfortable
Intrensic and Getac Body Cameras
The ultimate in police force video systems.
Small. Lightweight. Panoramic HD video quality, even in low light. The next generation of body-worn cameras are here.
Always Connected
The BC-03 supports all popular networks including dedicated first responder cellular networks for real-time and true live streaming with GPS geo-tracking. Device may be purchased without LTE.
Ultra-Wide ZeroDark
165° diagonal view, with 1080p full HD resolution and HDR, captures ultra-sharp video, even in the night with little light.
In-Field Tagging
Use the convenient and intuitive category wheel to easily categorize videos, with up to 64 incident types, allowing for more specific classifications.
Second Battery
Never run out of power. A second battery for longer shift operations, recording up to ~16 hours of video and audio, so you don't have to worry about stopping mid-shift and charging. The second battery charges the internal battery and may be removed/replaced after it is depleted.
MIL-STD 810G Ultra-Rugged, Advanced Service Exchange
The BC-03 is ready for the most extreme environments. Should a failure occur, Getac provides "advance exchange" to keep your fleet operating at the maximum level.
Drop the Mic
Pairing the BC-03 with the VR-X20 allows you to replace your wireless microphone, making it a great two-in-one solution, providing better audio quality and reducing equipment for the user to wear.
Getac Video Solutions and Calcasieu Parish Sheriff's Dept.
Frisco, Texas Police Dept Case Study
Intrensic X2 Body-Worn Camera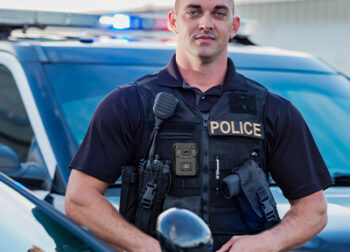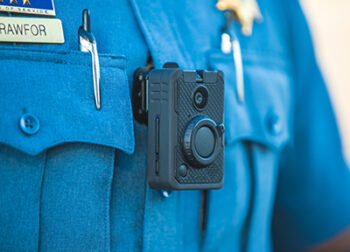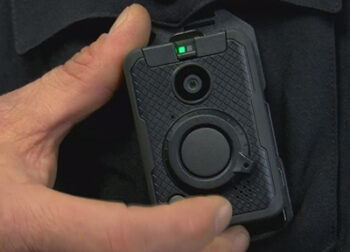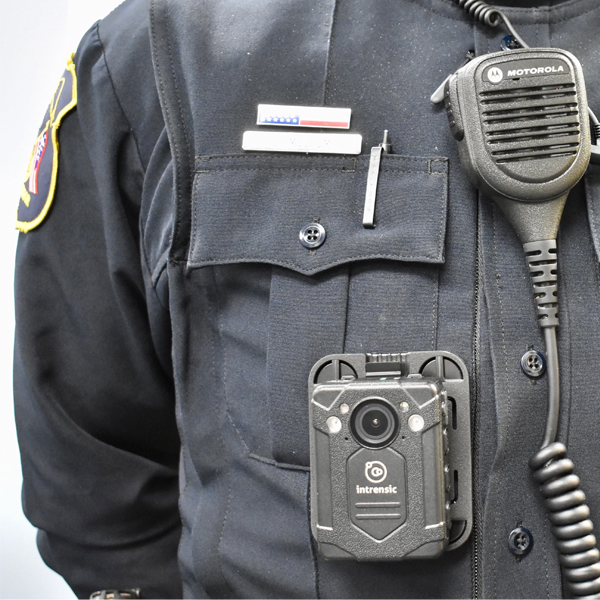 Our DEMS Automatically Interfaces with BWC Hardware

True "Unlimited Storage" for all your Electronic Media and Digital Evidence.

We Provided Professional Redaction as a Service.

We Interface with your CAD System to Populate Identifying information to your Digital Evidence Files Automatically.

Seamlessly Share your Evidence or Full Case Files directly with your Prosecutor's Office at No Additional Costs.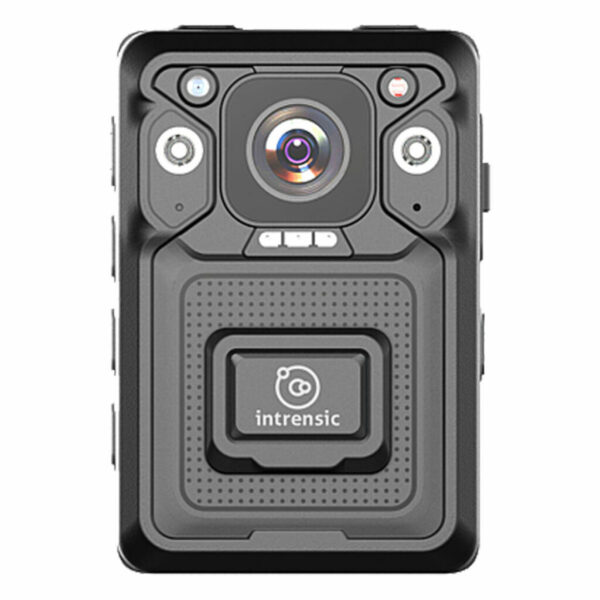 Choose intrensic :
Mobile, Kiosk, and Desktop BWC Uploading Options 
The Ability to Upload Outside Evidence, Reports, and Media
Full Case Management Infrastructure
A Comprehensive Communication Infrastructure
Digital Evidence and Case Sharing 
Comprehensive Audit Logs 
Professional Redaction "as a Service, Not a Software Add-on" 
Pay Only Per Uploading Users
World-Class Support 
Unlimited Storage
Evidence on Cloud from Intrensic gives agencies the freedom to store, share, and retrieve all of their digital evidence online with truly, unlimited storage.
True HD Video
Next-generation body-worn cameras with the highest capture video technology from the world's leader in wearable video technology
Mobile Upload
Upload video evidence securely and quickly no matter where you are so you can get back to doing what you do best.  Protecting your local community.
We are extremely proud of our history for meeting our Customer's needs. This attention to detail applies to everything we do, from our early beginning with the GoPro® Camera technology to the latest intrensic X2 Body Camera. With this new generation of cameras, we can now deliver longer Battery Life, Exceptional Picture Quality, and Increased Durability to handle the stress of everyday use. The intrensic X2 Body-Camera and the advanced intrensic proprietary X2 firmware continue to meet our high standards in quality, performance, and durability.