I80
Fast, Small, On-the-go, Full-page Printing
The Interceptor 80 is small, lightweight, and one of the fastest full-sized page printers in the mobile market.
Connect
USB, Bluetooth or Wi-Fi connectivity, and is compatible with Windows, Android, iOS Bluetooth, and Airprint
Speed
Print speeds up to 2 ips (11 pages per minute) from the moment you press print.
Tough
IP54 rated for water and dust resistance, and can take a beating in real working mobile environments.
The Interceptor 80 printer is designed with a small footprint, dual serrated tear bars, and is easily mounted or used in a desktop style application. This fast, reliable, and affordable printer provides users a better printing solution than competitive models. With a two-year warranty, and customized pre-configurations available, this rugged mobile printer will help your mobile workforce become more productive. One look will convince you — Interceptor takes full page mobility and ease of use to a whole new level
Easy-to-read control face with large buttons.
The I80 quickly prints a wide variety of tickets, invoices, receipts, and more.
Extensive fonts, character sets, bar codes and direct graphic capabilities.
Printer configuration is quick and easy with a web based interface.
Emulations that allow the printer to be a drop-in replacement for any mobile printer or legacy vehicle mounted printer.

(So if you have used Brother PocketJet you can drop this in it place without changing anything)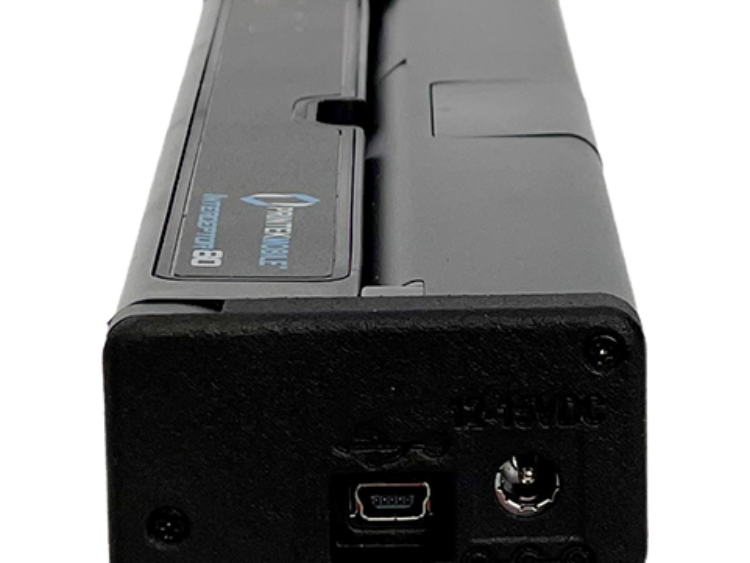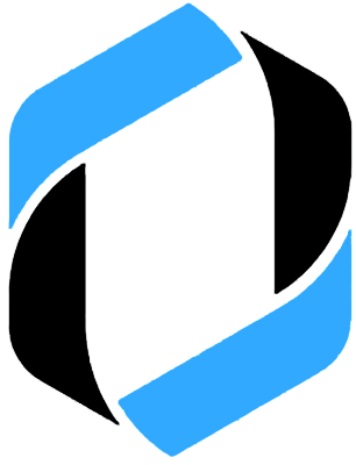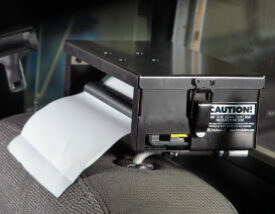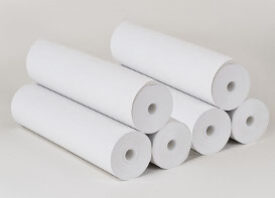 MSRP Pricing to compare models features
These are not the prices you can get with Preferred Communications, just MSPP to help you decide how important features are for your needs. We will find you the best discount we can based on the particulars of your order. (Quantity, frequency of ordering, available deals, and order total all play into calculations)
MODELS:
Printek I80 #93860: USB  – $345msrp
Printek I80 #93861: USB and Bluetooth – $399msrp
Printek I80 #93862: USB, Bluetooth and WiFi  – $469msrp
TYPICAL ADD-ONS WITH YOUR PRINTER:
Power Source: Cigarette style car adapter plug with 6′ cable #93864 – $45msrp
USB cable (if not using Bluetooth or WiFi): 6′ cable #93232 – $11msrp
OTHER ADD-ONS:
Mount (see below for example options)
Paper: Rolls with perforation between standard 11″ sheet size or continuous feed roll
Label Supplies (great source for labels: www.labelsdirect.com)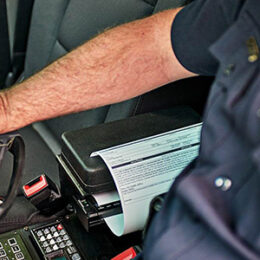 ARMREST
An unsecured printer in a moving vehicle or precarious position is unsafe and inefficient.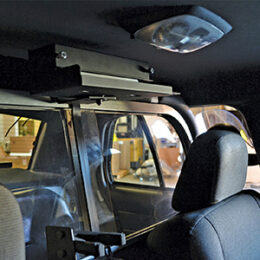 OVERHEAD
Mounts help safely secure your printer, protecting it from loss or damage.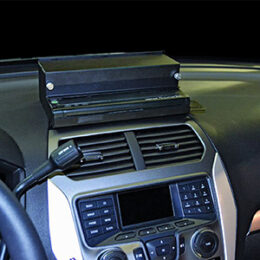 DASH
They are often used in truck cabs, forklifts, ambulances, police cars, service vehicles, motorcycles, and boats.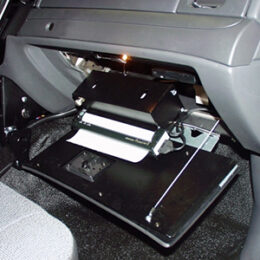 GLOVE BOX
Some mounts provide a power source connection, eliminating the need for a battery.