MOUNTING SOLUTIONS
Cradles, Docks & Mounts
Protect your people and your equipment
You have your vehicle outfitted, now keep everything in place 
Equipment flying around inside a vehicle become dangerous projectiles.
Docks & Cradles
Docks keep the power supply to your device steady, you can remove the device without any worry of attaching plugs or connecting to power supplies or antennas. 
Cradles hold the device and keep it safe, but you need to manually attach antenna and power supplies to the device.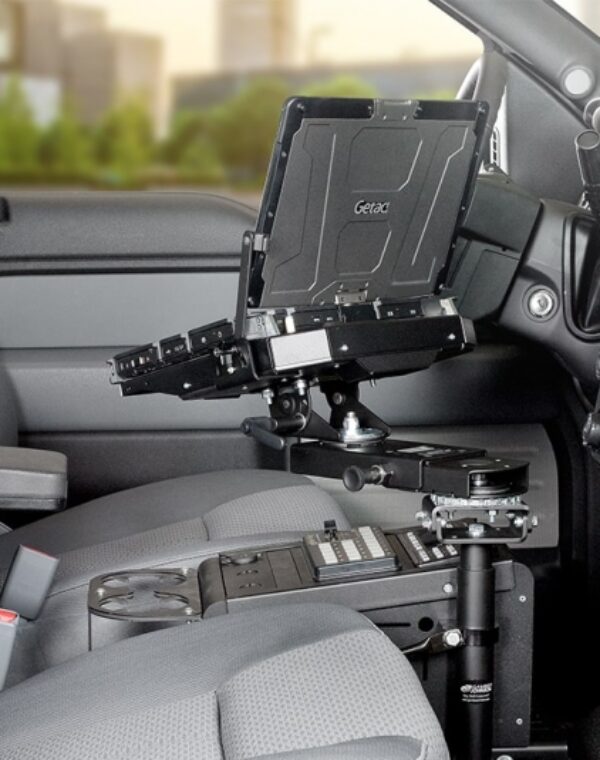 PASS-THRU
power source and antenna connections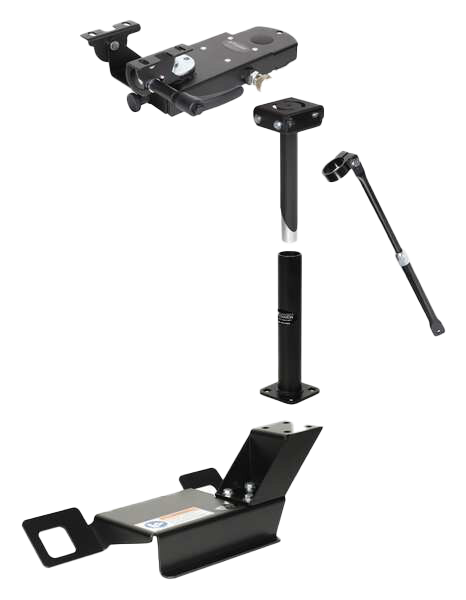 Attach everything to the vehicle 
1. Console Mounts
Console mounts attach directly to your center console allowing for simple installation.
2. Passenger Side Mounts
This 3-part system consists of a base, a pole and a motion device. Commonly used for mounting laptops, passenger side mounts make a good rugged mounting options. They are specific to your vehicle (make, model, year).
3. Dashboard Mounts
Commonly used for tablets, dashboard mounting solutions are not permanent fixtures in your vehicle and are quick to install.
PRINTER MOUNTS
The many ways to mount a printer in your vehicle
One of the most common printers is the PocketJet or the Printek I-80.  The most requested mount style is the headrest printer mount.  Either model can be swapped into the mounting systems.  It provides easy access and paper roll replacement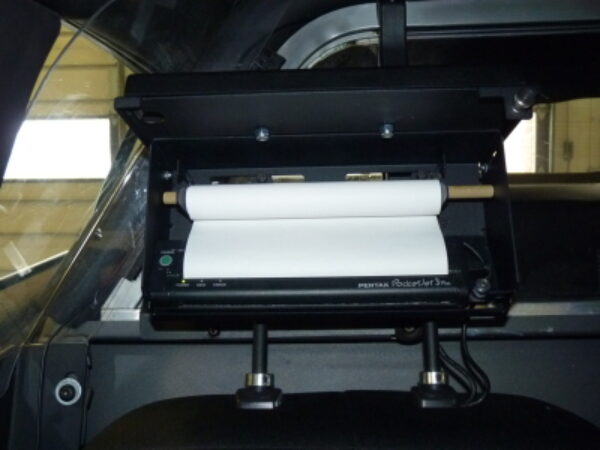 HEADREST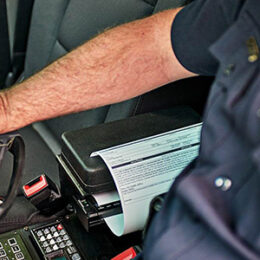 ARMREST
An unsecured printer in a moving vehicle or precarious position is unsafe and inefficient.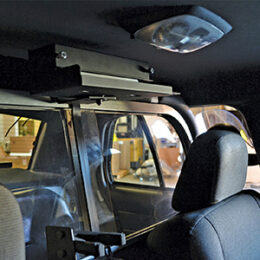 OVERHEAD
Mounts help safely secure your printer, protecting it from loss or damage.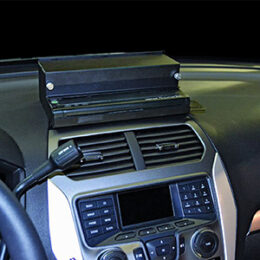 DASH
They are often used in truck cabs, forklifts, ambulances, police cars, service vehicles, motorcycles, and boats.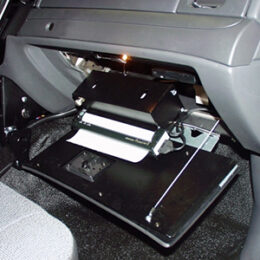 GLOVE BOX
Some mounts provide a power source connection, eliminating the need for a battery.
Options for your device
Laptop, printers, label printers, keyboard, screen, tablets…
We are here to help you find your solution.