The Ligado MSATe Mobile Satellite Radio is a powerful and flexible communications tool that works where you do.
The MSATe Mobile Satellite Radio is a powerful and flexible communications tool that connects at the push of a button anywhere in North America. Designed for use on the Ligado Mobile Satellite Services Network, the MSATe supports continent-wide Push-to-Talk (PTT) Two-Way Radio and Telephony Voice communications. GPS capability and flexible interconnectivity to a variety of third-party interoperability interfaces is also provided, extending the reach of traditional Land Mobile Radio technology. 
Telephony Voice
Sending and receiving voice calls is as easy as using any regular phone. Each MSATe has a local 10-digit number and can dial normally to reach any phone anywhere in the world. A cost-effective North American dialing plan is available as well as optional toll-free numbers, and is Government Emergency Telecommunications Service (GETS) compatible. Whether it's a call to a land line, mobile phone, or a satellite phone, Ligado MSATe services keep customers connected.
Tracking
MSATe Tracking enables land mobile and maritime fleet managers to pin-point the location of their MSATe radio users at the click of a button. GPS coordinates are transmitted whenever a user pushes the radio's PTT button, and every minute during a telephone call. In addition, a dispatcher or fleet manager can poll an MSATe radio for GPS location information any time the radio is powered on.
Push-To-Talk 
MSATe PTT is a real-time, voice-based service that provides point-to-multipoint and point-to-point communication at the push of a button, simply, quickly, reliably, and affordably. Communicate with up to 9,999 group members using as many as 15 point-to-multipoint talkgroups. Private mode PTT is available for one-to-one conversations as well. Coverage is flexible—choose from regional, nationwide, or full North American reach.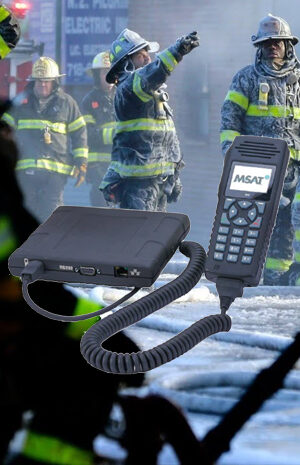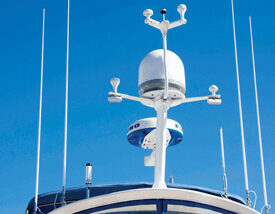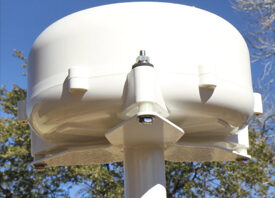 One of the greatest benefits of the Push to talk system is that your fleet can communicate with each other 24/7, 365 days per year. The MSATe is not only ideal for fleets to stay connected to each other via talk groups, but this satellite walkie talkie solution is perfect for sending and receiving email, transferring files and downloading weather reports in remote areas where cellular service isn't accessible. GPS Tracking is also available. The system is available for land/mobile (Vehicular), Marine (Vessels) and Fixed (in building) configurations
MSATe Coverage
Powered by the Ligado SkyTerra 1 satellite, MSATe services cover North and Central America, Northern South America, the Caribbean, Hawaii, and coastal waters.