Fleet Management Systems
Ambulance and Fire Camera Technology
Transforming
driver
management
with
RoscoLive
Ambulance and Fire Truck Safety
When lives are on the line, ambulance and fire truck safety is crucial. Rosco designs their Dual-Vision®  recording systems with crisis conditions in mind. Two cameras continuously capture extensive interior and exterior footage of emergency vehicles on the move, while the GPS tracks locations. Fleet managers gain an essential tool for fire truck and ambulance safety training. Rosco Vision provides "made in the USA" excellence that expedites emergency operations.
Rosco also designs camera systems and versatile mirrors to support rapid response times and safe arrivals at the scene. A fire truck camera plays an invaluable role as first responders head to the crisis, maneuver through crowds, or back up vehicles.
With our emergency fleet management systems, drivers gain clear views of danger zones surrounding them. Hazardous blind spots are virtually eliminated. A specialized fire department or ambulance camera can deliver: powerful audio capabilities, high resolution images from up to three units, and night illumination on side or rear equipment.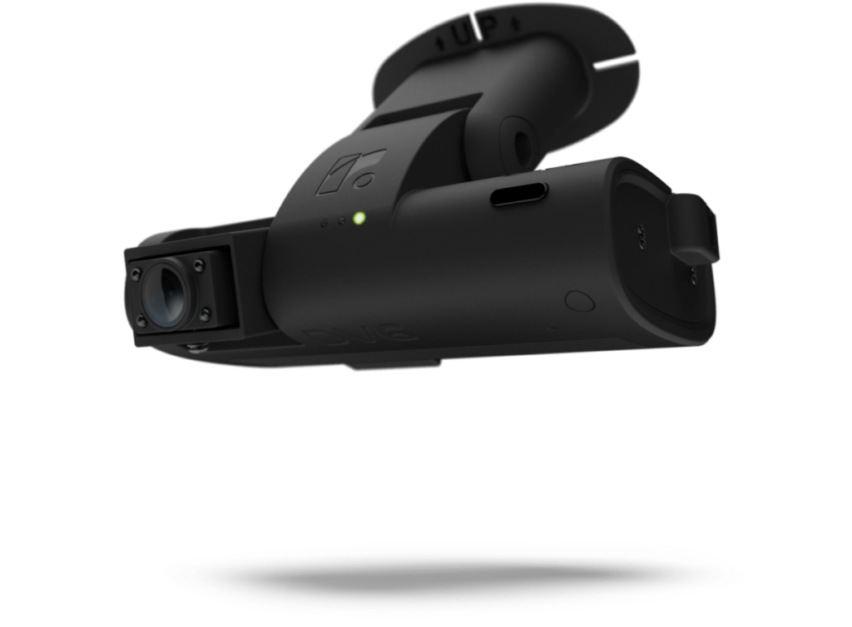 DV6 HD Video Recorder with DMS Technology
Finally, a dashcam with Actual Intelligence
Rosco's new DV6 captures and processes FHD footage of the driver and the road with local and cloud storage options. It generates in-cab alerts for drivers when risky behaviors are detected, and provides data for fleet managers to help monitor safety trends over time.
Another kind of AI: actual insights.
Rosco's algorithms ensure the Dual-Vision camera is perfectly synched across all vehicles. By using Machine Vision, n-cab facial recognition technology links drivers with data — for everyone's safety.
Other Key Benefits:
Continuous video and event recorder with laser-focused accuracy to detect events like G-shock, speeding, driver panic button, and AI/DMS events of cellphone footage, drowsiness, and critical distraction.
128GB SD card standard local storage, scalable to 1TB and 2,000 hours maximum. Event videos transmitted to RoscoLive Cloud are stored for 1 year.
Internal modem and antenna for minimal clutter under the dash with fewer connections and tamper points.
Tested and proven by the most stringent, heavy-duty vehicle environmental vibration standards like SAE J1455 REV MAR2017.
2 cameras integrated into one single horizontal housing for minimal forward view obstruction.
Full HD resolution cameras, both individually capable of 1080p or 720p with up to 30 FPS. Real-time live streaming from either lens to see the driver and the road ahead.
Tamperproof security fasteners to protect camera mounting angle to bracket, camera lens adjustment, and access panel with power connectors and SD card.
OBD or J1939 connections for quick and simple installs using Rosco's Installer app. (iOS and Android capable)
* Please note this is a connected device and will require a data plan *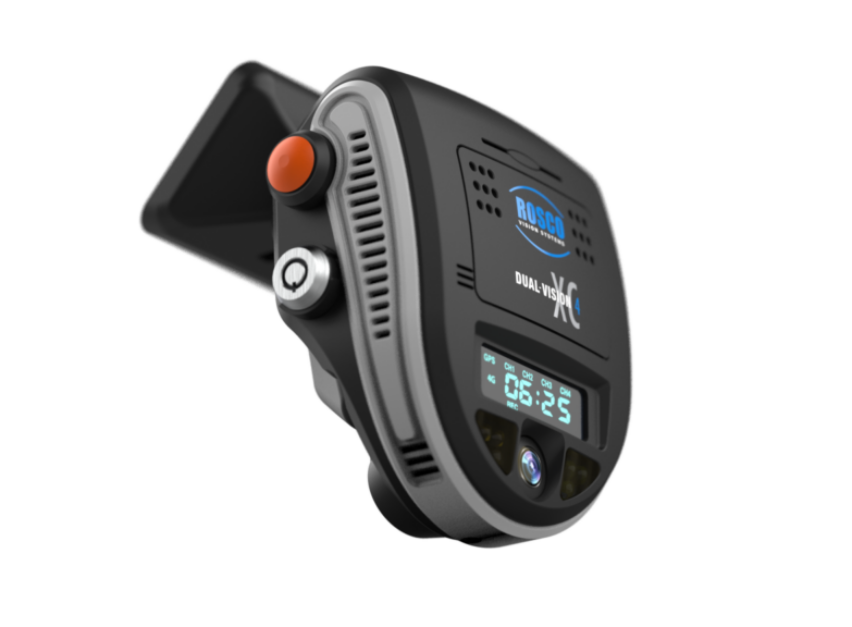 DV4
Vehicle HD Continuous Recording Camera
Continuous Recording Camera
Rosco's Dual-Vision® XC4 is a windshield-based dual camera system with continuous HD video and event recording.
Fleet management at your fingertips
The DV4's cellular capabilities allow fleet managers to easily manage their fleet wirelessly and in real-time with the newly updated, user-friendly RoscoLive interface.
See it all
Rosco's DV4 has the option of adding eight additional cameras anywhere inside or outside of the vehicle for maximum coverage. A driver monitor is also available to display the extra camera views 
Other Key Benefits:
Continuous HD Video Recording and Event Recording
720p Forward View Camera, 960H Interior Camera
Optional 960H Auxiliary Cameras For a Total of Four Cam Inputs
RoscoLive Snapshot Review Before Video Download
Up to 10 Total Cameras Can Be Recorded With Split View Windows
One-Piece Locking Mounting Bracket Protects SD Card
Compatible with Current High-Capacity SD Memory Cards
1,000+ hours of Recording Time per High-Capacity SD Card
Built-in Infrared LEDs for Excellent Night Interior View
Includes DV-Pro® 5 Software
Includes Database Management and Alert Notification
RoscoLive Optional 4G LTE For Live Tracking and Video Streaming
Ambulance and Fire Truck Fleet Management Technology
After the alarm sounds, your emergency responders are ready to go. So is Rosco. We facilitate ambulance and fire truck fleet management with advanced technology that's also economical. Ambulance drivers can have full awareness of movement behind their emergency vehicles as they prepare for transport. Rosco manufactures ambulance or fire truck mirrors that transition from standard views to a monitor display when the vehicle is in reverse. With our backup cameras or mirrors, drivers see an instantaneous picture of what's behind them. Rosco vision systems are ready when seconds count. Find out why ambulance fleet managers and first responders rely on Rosco.