Satellite Phones,
Rugged Computers, Mobile Routers & Printers and more
Need help? Email us at sales@satstar.com or Call free at:
Rugged Laptops & Tablets for the tough jobs. 
Preferred Communications is a North Carolina Corporation offering most of the technology equipment needed for Public Safety vehicles since 1994.  We specialize in Rugged Laptops & Tablets, In-Car Video, Body Cameras, Mobile Routers, Mobile Printers as well as all the mounting equipment and installation needed. In addition to being able to completely outfit your Fleet and Mobile Command Vehicles, Preferred Communications is also able to provide technology for your facility including Computers, Networking equipment and Servers and much more.  
Satellite Phones
Preferred Communications also specializes in satellite telephone equipment, installation and airtime services for Federal, State and Local government as well as other markets, including public utilities, medical facilities, missionary organizations and media. We consult with our customers to determine their specific equipment and installation requirements. –  Veteran owned and operated
Browse products by industry
Questions to consider:
We have spent much of the last 20+ years equipping individuals and corporations with satellite phones, and have answered the question, "Which satellite phone would you recommend?" more times than we can count. When making a recommendation, there are a few questions that must be addressed before doing so.
Question 1: Why do I need a satellite phone?
It would be impossible to place cell phone towers everywhere to ensure continuous signals — for example, in remote jungle villages, the middle of the ocean or other remote wilderness locations. This is why satellite phones are more useful than cellular phones to those who are traveling to isolated areas or need connectivity in remote locations. 
So who does need a satellite phone? The key thing to remember is satellite phones work where and when other communications do not. If you are someone who often travels "off grid", you likely need a satellite phone. If you are concerned about having communication options should standard terrestrial communications fail, you likely need a satellite phone. In addition, if you have to communicate with someone who is using a satellite phone on a regular basis, then having your own satellite phone that uses the same satellite network can often save significant usage charges.
Question 2: Where will I be using the phone?
All satellite phones MUST have direct line-of-sight to the sky to acquire and obtain a solid satellite signal. Satellite phones do not work indoors without an external (outdoor) antenna, so keep this in mind when discussing your application with your sales representative.
Do satellite phones work "everywhere"? Some do and some do not. We offer both global and geographic-specific coverage options. Regional options are often less expensive, but they do tend to have geographic limitations that may not fit your travel needs all the time. So if you have a specific area or areas that you need covered and it is within the footprint of a regional phone option, then you may be able to save money on your satellite phone purchase. If you travel to different areas more often than not, then a global satellite phone is likely the conventional choice.
Question 3: How often will I use my satellite phone?
Some satellite phone users are seasonal users. They won't use the satellite phone at all for most of the year, but when they are "in season" they will use for most all communications. Others are mandated to have a satellite phone for backup to standard communications methods. They rarely talk on it but need it to be active and available at all times, just in case it is needed. What are your usage needs? It likely will not be the same as your cellular phone usage. Keep this in mind while reviewing your plan options.
We offer both prepaid and postpaid plans. Prepaid airtime is most popular option among satellite phone users. Satellite phone usage is still significantly more expensive than cellular, but is available where cellular coverage is not.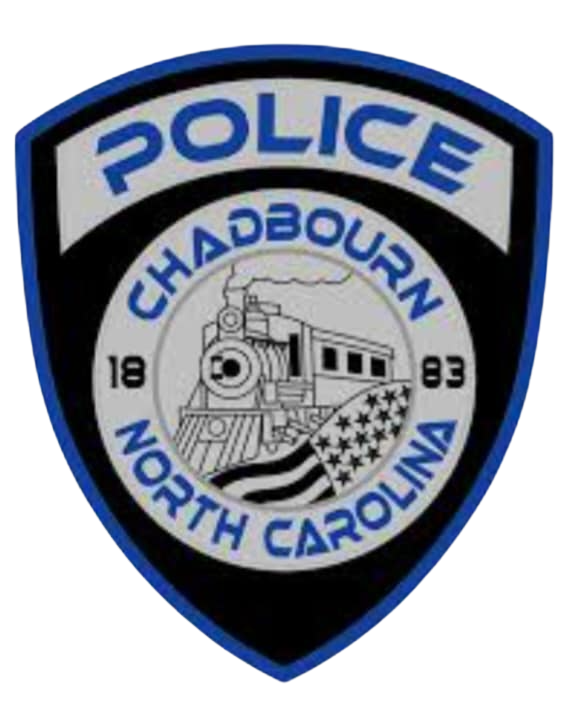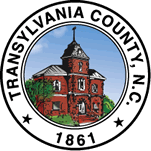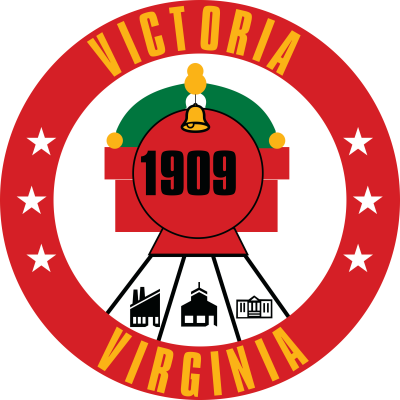 Rugged Laptops & Tablets | Satellite Phones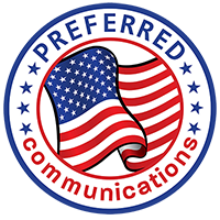 SMS SERVICES
Select a carrier to send an SMS message to:
Preferred Communications handled our order, shipment and install from start to finish. All of the equipment, (Getac S400 computers, docking stations and mounts for four different patrol vehicles) arrived within weeks of placing our order. There were no missing parts and the install was probably the neatest and most professional job we have experienced. Our patrol officers are very happy with the speed and performance of the Getac S400 and the strength and durability of the Gamber-Johnson docking stations and mounts.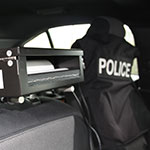 What would I do without you guys I have just got back from a rekey trip to the Kalahari desert wilderness To find new locations for our next trip for our clients in Feb 2019. The first evening I was about 140 KS into the desert when we had a storm the likes I have not seen; we had about 350-mil (12 inches) of rain in one night. This is unheard of in this arid part of South Africa and Botswana the photos below were taken 2 days after the rains. See how green the desert is and you will see we use a Jeep on this trip. We had no other vehicle with us and we saw no other people for 3 days. This trip would not have been possible without my old sat phone that I bought from you all them years ago. I take it everywhere with me when traveling in the bush; it just makes me feel safer to know I can contact outside help if needed. I hope one day you or your friends and family might see this stunning country. Thanks again for all you do for me and my company.
I was happy to have the phone (Iridium 9505A) with me in Nepal. We had a medical emergency up high in the mountains and the phone greatly facilitated the process. It's wonderful technology.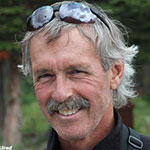 "Thanks to Preferred Communications of Butner, North Carolina, for their support of The North Carolina Zoo's continuing projects in Africa. We recently arrived in the USA, back from Africa, relatively in one piece…no robberies or other high crimes, though we were beginning to wonder after our vehicle broke down 50 miles from the closest town and we ended up waiting 14 hours for a rescue vehicle. We used the Iridium satphone then to bail ourselves out, and we used it throughout the trip, including sending journal entries to students in the US via the modem and also keeping up with the changing terrorism threat level and the Columbia disaster…it worked flawlessly, and has turned out to be an absolutely critical piece of equipment for our field team." Visit: The Elephants of Cameroon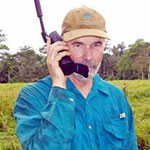 The phone I purchased from you was a tool that no soldier should ever do without. It allowed me to talk with my family everyday and you can't put a price on that.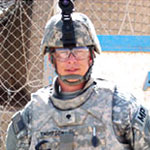 Embracing technology is critical to the continued advancement of public safety. Where police officers once had to rely on paper and pen, there are many more – better – options to streamline operations.
The original go-to advancement was, of course, the PC, and over time, tablets have emerged as another great option. The newest frontier is rugged. Specifically, officers having access to a durable and rugged laptops & tablets is a must-have these days. Fortunately, the newest generation of mobile computers are not only designed to perform in nearly every physical environment but they are loaded with accessories as well.
Let's look at five ways rugged laptops & tablets help law enforcement  and firefighter operations.
1. ELEMENTS-PROOF
Rugged devices are resistant to extreme temperatures, dust, dirt, ice, water and even fungus! I have personally witnessed rugged tablets withstand the hot, sunny and sandy environment I call home. Plus, many such devices can be easily disinfected – an important feature these days. What's more, these rugged laptops & tablets are resistant to public safety personnel. That's right, they are resistant to accidental drops, falls, tumbles, and can even withstand the occasional spilled coffee or two, allowing for more years of service.
Speaking of the sun – the often-blinding sun – rugged devices include screens that don't even blink. They remain visible and readable when out in the field. Screen brightness can reach an impressive 1,400 nits, and for nighttime ops, there is a day/night mode to soften the display for all of us working on the night shifts. Similar to the aforementioned point about elements, these screens are scratch-resistant, all while providing videos, pictures and information in impressive high definition.
3. DEDICATED GPS
High-speed performance is needed in law enforcement. Many rugged devices offer reliable service to first responders via FirstNet from AT&T, and boast dedicated GPS, mobile broadband and WiFi on a 5G network. Whether you serve in densely populated cities or rural communities, you should never lose connectivity with this far-reaching service network. Further, the dedicated GPS works in harmony with vehicle AVL (automatic-vehicle-locator) technology or software, especially if these devices are utilized as MDTs. The GPS feature can aid in real-time personnel tracking on incident scenes and throughout the shift. This is a great way to maintain situational awareness. Add the connection to a reliable service, and you now have access to real-time video streaming and field communication.
4. EXPANDED ACCESSORIES
Police officers love accessories, and these devices have a lot of options to suit your fancy. From vehicle docks to custom handles or straps, rugged device manufacturers have your needs covered. The scanner is a great option that can help officers obtain essential information for incident reporting or tracking. These devices also have a USB connection for uploading/downloading information into databases, records or servers. You'll also have peace of mind with the standard enhanced security features found on these rugged laptops & tablets, which can be customized for your agency's specific needs.
5. ENHANCED VALUE
So how much do these things cost? A rugged device has a starting price point around $1,500. When compared to other available device options that do not provide the same features or promise to perform in our typical daily work, the price certainly matches the value. With all the options to consider, plus the expected long service life, these rugged laptops & tablets are worth it.
Durable and reliable are essential qualities in public safety. These rugged laptops, tablets and devices promise to deliver that to our members. If you have any specific questions about rugged laptops & tablets, please contact your nearest vendor. Make the switch today.